In preparation for this new site, I've been trying to get things a bit more organized. My first step was to purchase jewelry trays to put everything in, so it's compact and transportable.
Shopping cart buttons coming soon; in the meanwhile, please email orders [at] lakotacreations [dot] com with a description of what you're interested in. Paypal is our preferred payment method.
Today's offering is a selection of earrings: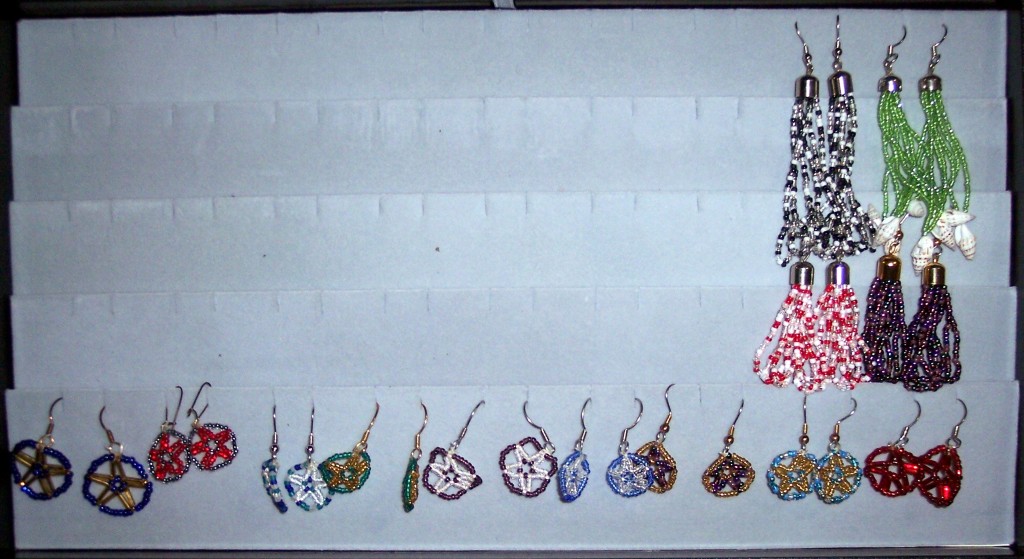 These earrings are all hand beaded on surgical steel ear wires.
Up in the top right, 3 types of dangling earrings: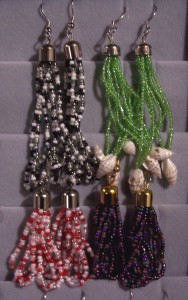 Top left – long dangles, $20. Top right – long dangles with shells, $23. Bottom row, short dangles, $15. Shorter dangles are about 1 1/2″ long, longer ones about 2 1/2″
Along the bottom row of the tray are star earrings, based on a design seen in a newspaper ad in the late 80s. $12 per pair. Earrings are about 3/4″ in diameter, plus or minus a bit.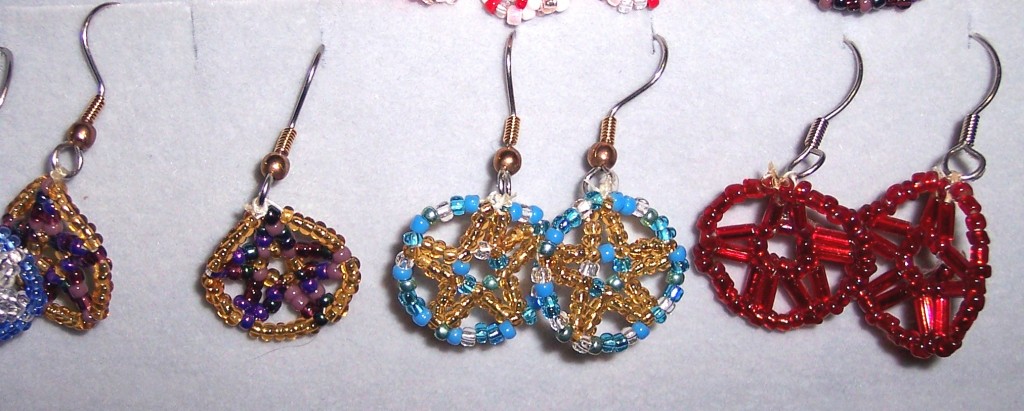 this photo (right side of tray): gold with mixed purple, mixed blues with gold, red.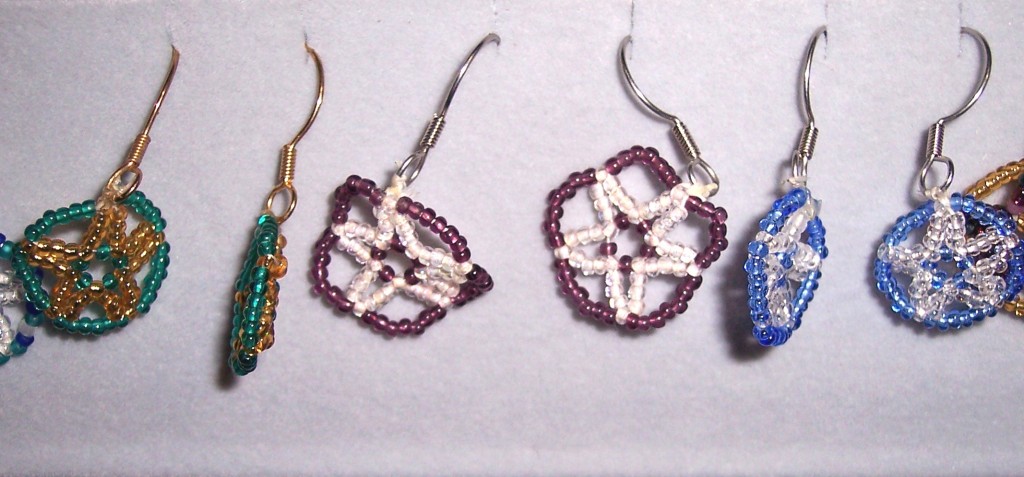 this photo (center of tray): green with gold, purple with pink, blue with clear/white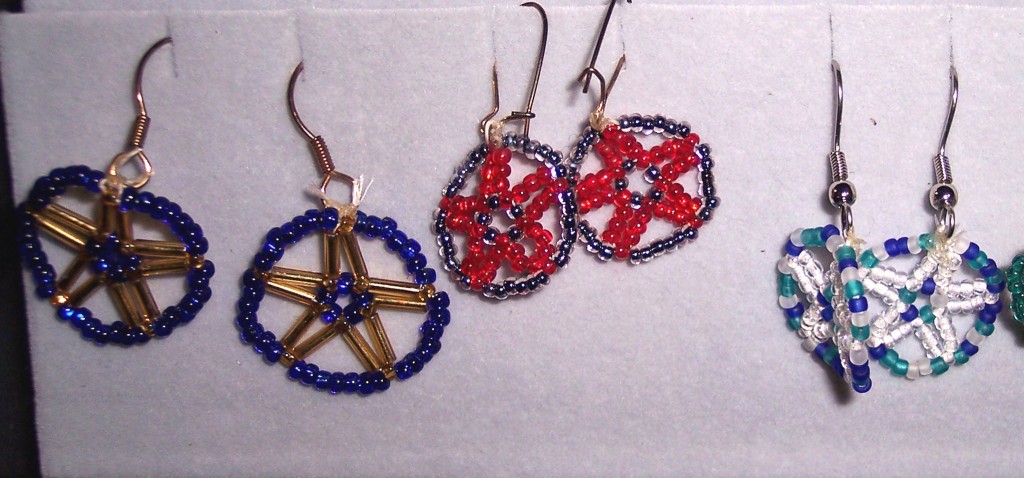 this photo (left of tray): blue with gold, gray with red, and mixed blues with white.